After successfully logging into the Customer Portal, You can access your call logs two ways: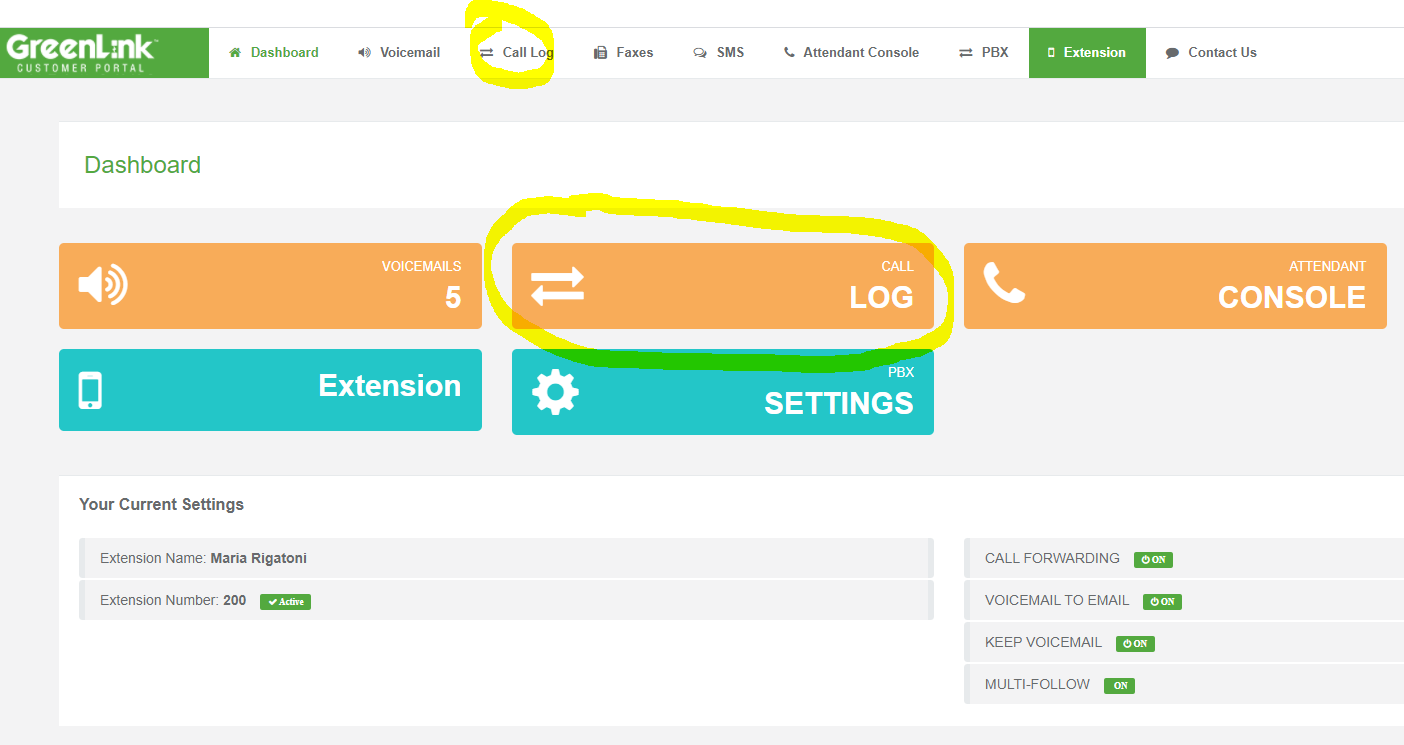 By clicking the Call Log button on the top menu.
By going to the Call Log tile on the main dashboard.

The Call Log section allows you to see the list of calls, with the ability to filter by phone number or extension or by a date range.

Calls can also be sorted by type, status and duration.

The can also by Archived or Exported.
Note: If you have GreenLink Call Recording Service, the call recording options will also appear in the call logs.