This article explains how to update/change the voicemail pin on your extension from the customer portal.
Log on to the GreenLink Customer Portal and click on the Extension button or menu.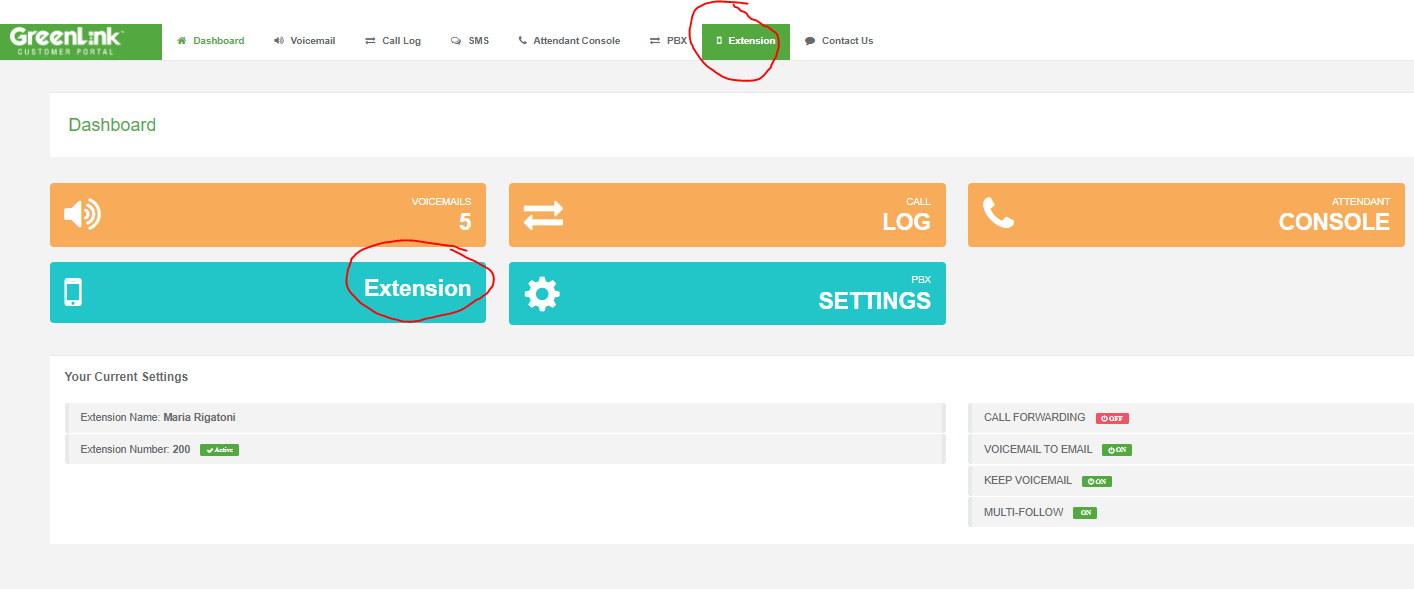 Navigate to the Voicemail Settings tab.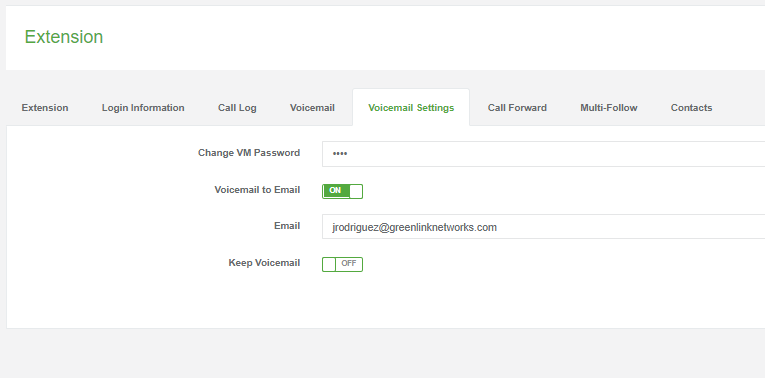 Enter the new desired pin in the Change VM Password field.
Hit save.

The new pin can be used to access voicemail on the physical phone.
Tip: We recommend using voicemail to email as opposed to checking voicemail on the physical phone. Search knowledgebase for "How to set up voicemail to email on my extension".
If you don't have access to the customer portal, you can request it by email. Please email help@greenlinknetworks.com and provide your name, email, and extension #.