This article shows you where to find the Do Not Disturb Feature in your VOIP phone and how to disable/enable it when the direct option is not working.
The Do Not Disturb feature button (DND) can be found in all the Yealink phones offered by GreenLink. It will often be the third button from left to right at the bottom of the phone's screen as indicated in the images below for each phone model.
To enable or disable the DND feature push the DND button in your respective Yealink phone.
Yealink T57W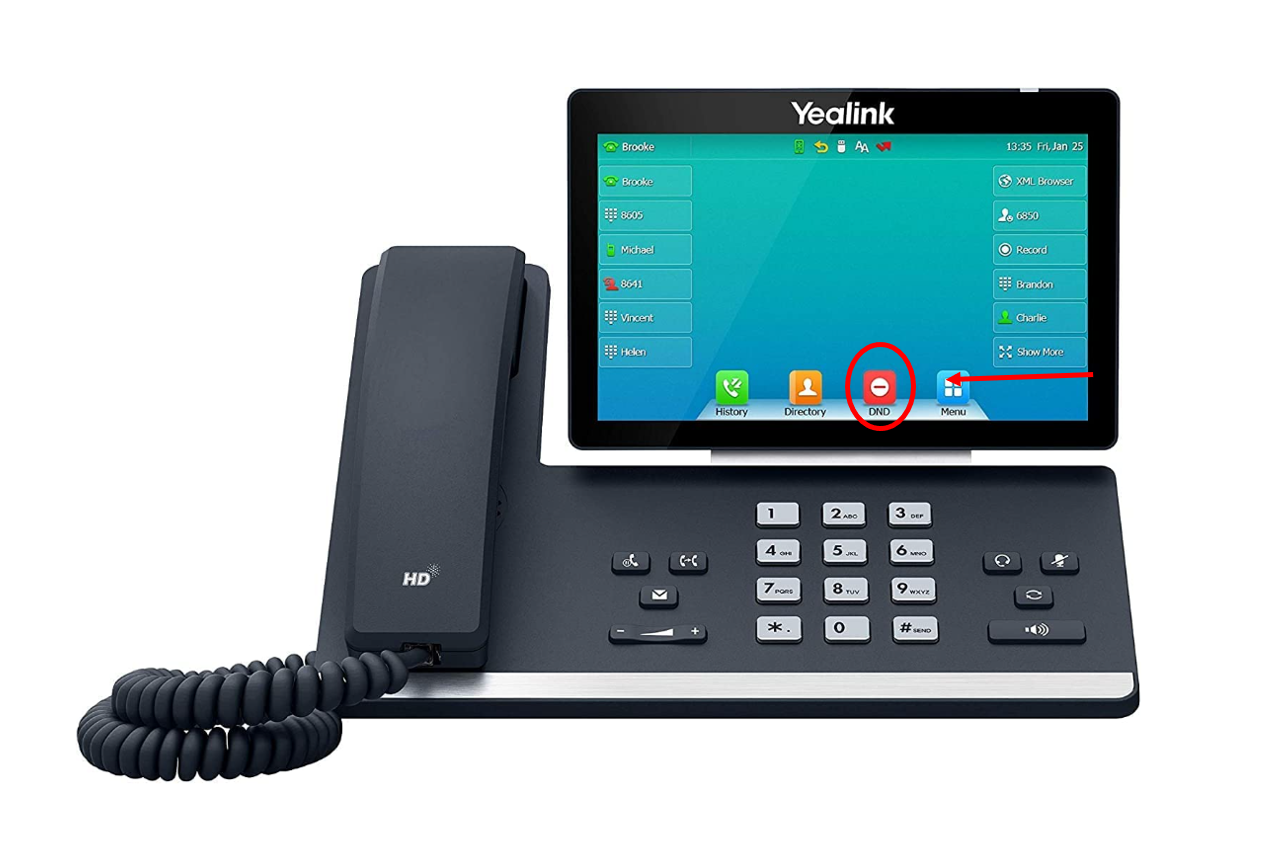 On the Yealink T57W model, the DND feature can be found in the middle pane of the phone's screen, and the feature can be enabled or disabled by tapping the button on the screen.
Yealink T54W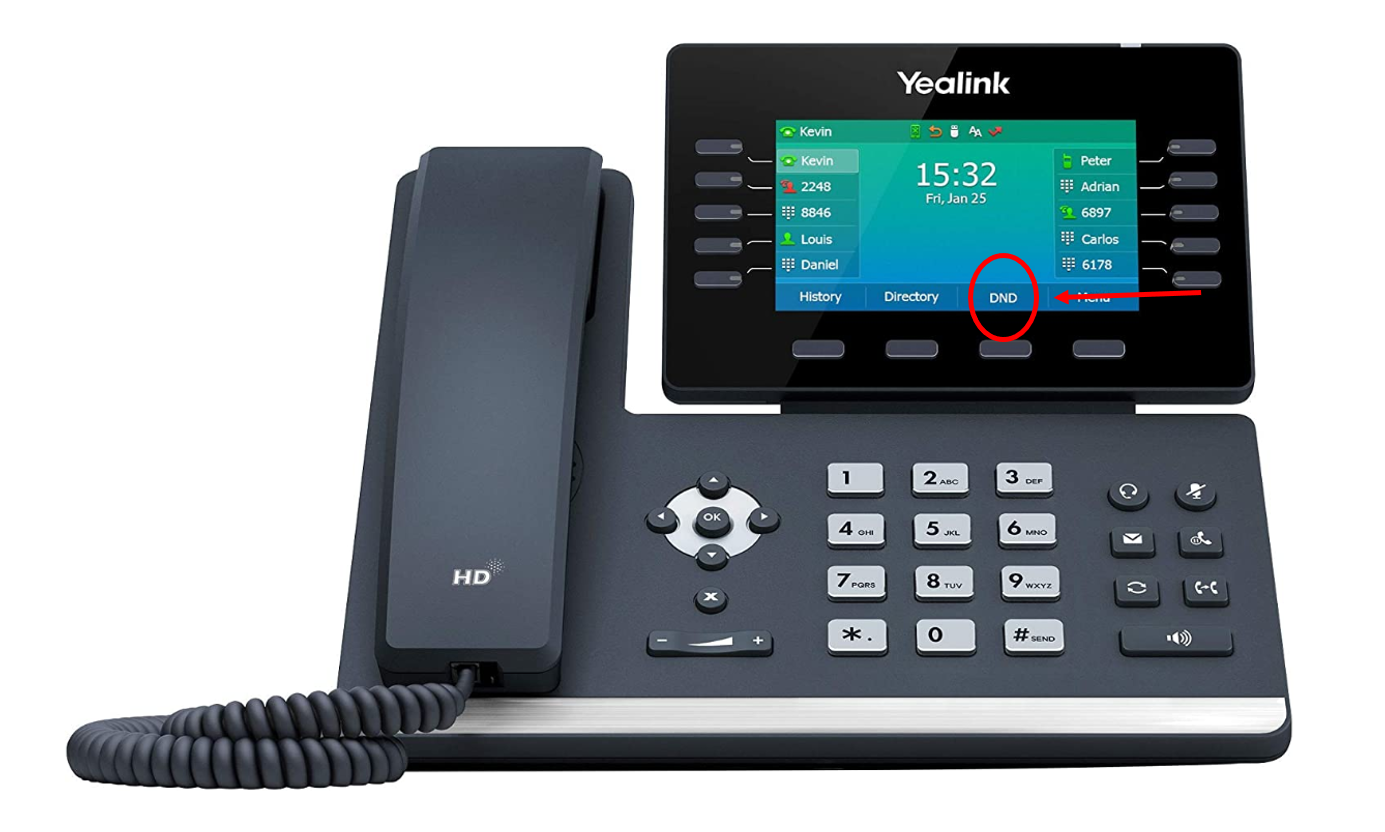 Yealink T53W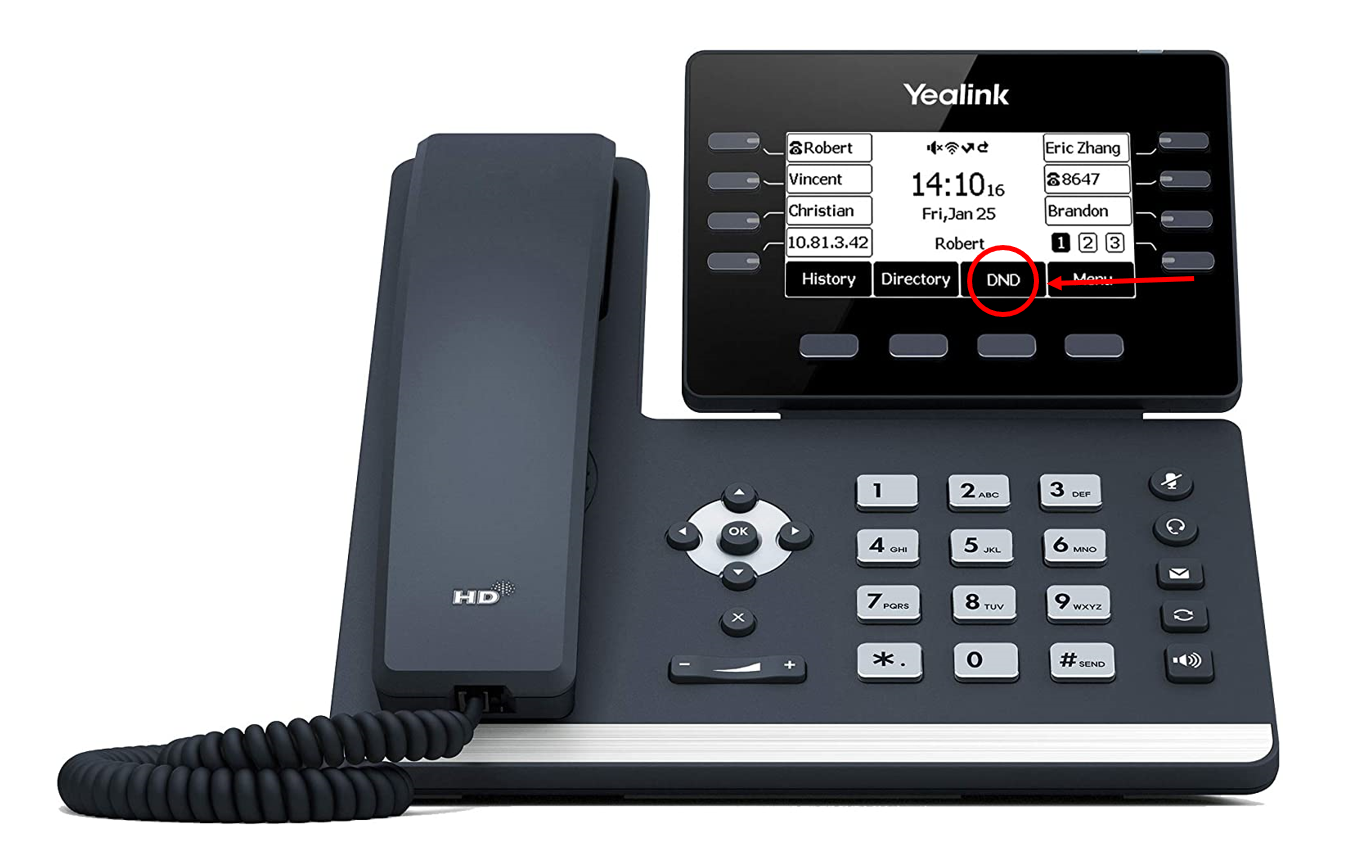 Yealink T46U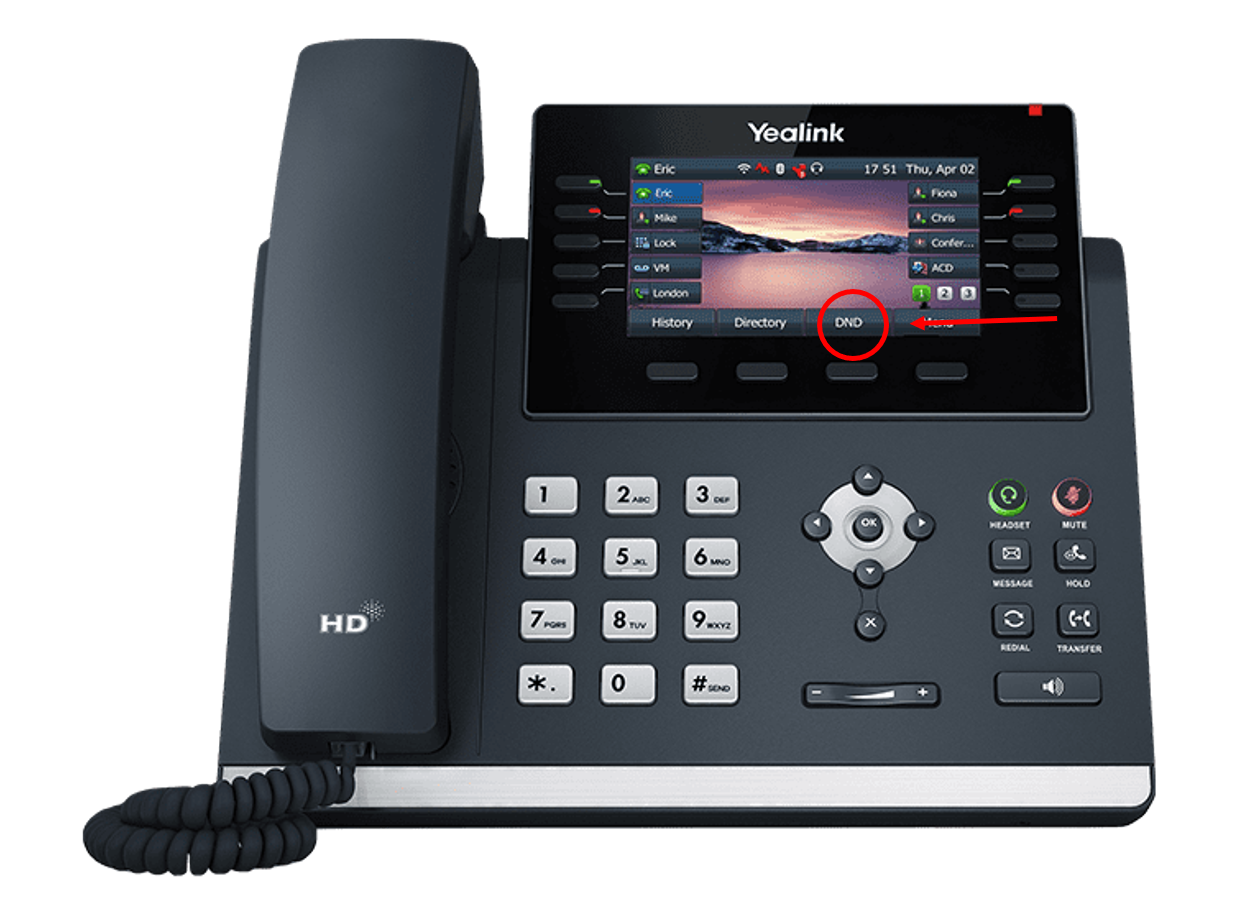 Yealink T43U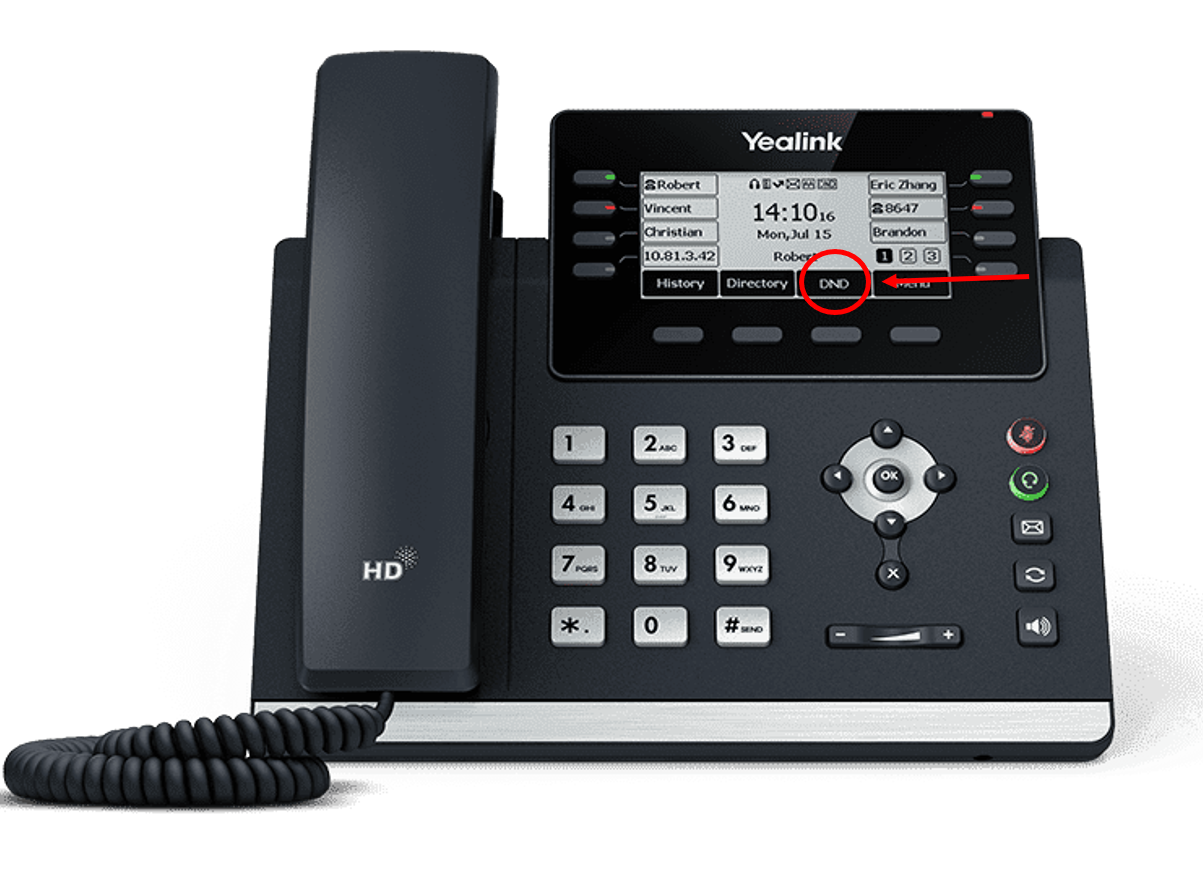 Yealink T33G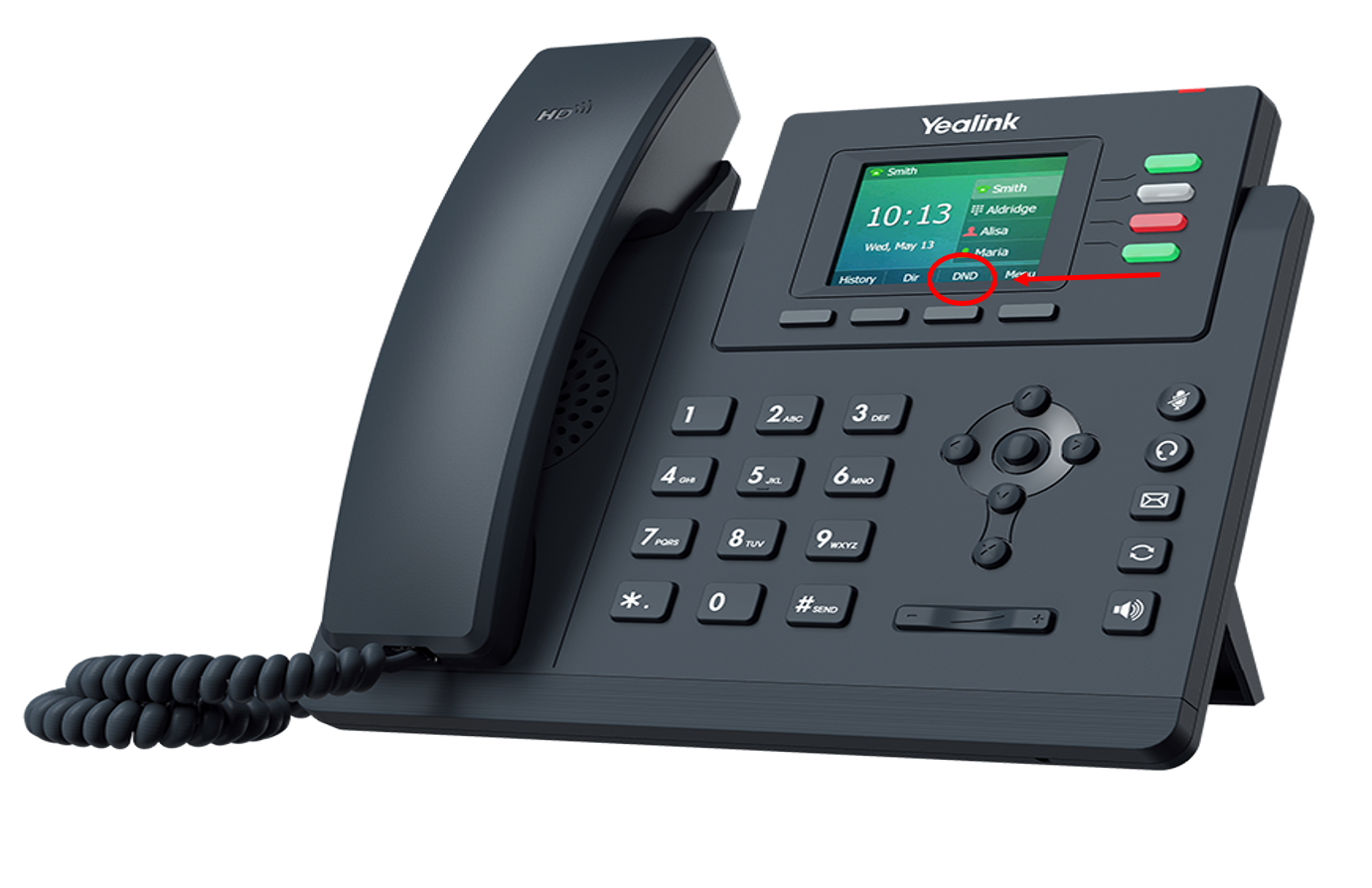 Yealink T31G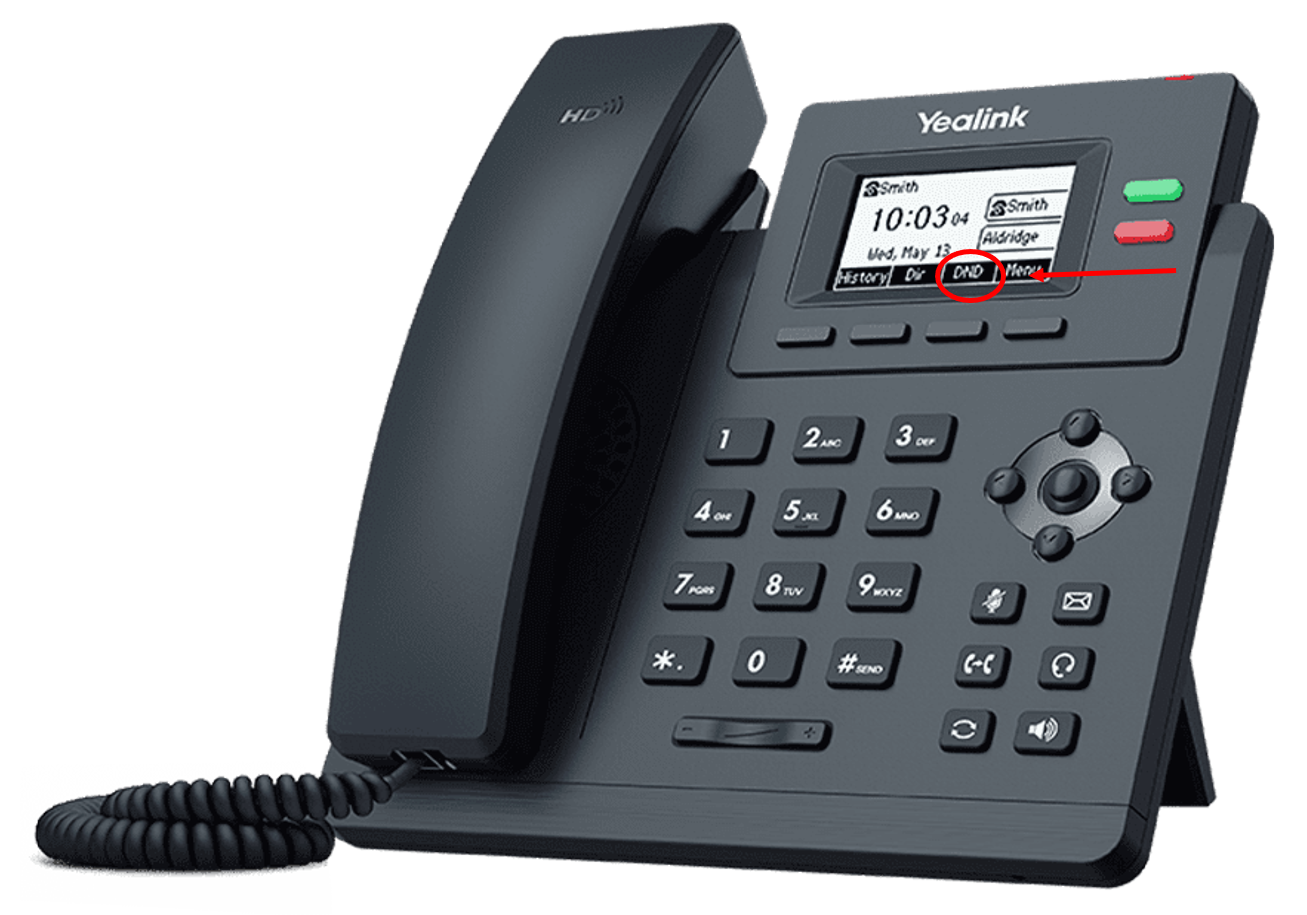 In the event that the DND feature remains active or inactive after pressing the DND button on your VOIP phone, there is another way to enable/disable it from the phone's keyboard.
To activate/enable: Dial *78
To deactivate/disable: Dial *79