A quick guide on how to find the Global Call Log in the Customer Portal.
To view the Global Call Log area follow these steps:
Log in to the Customer Portal (using your manager access credentials)
Look for GLOBAL CALL LOG in the horizontal Menu bar at the top of the page
Click on it to access
Once the page loads you will view the Global Call Log list for all incoming and outgoing calls in your account from all extensions.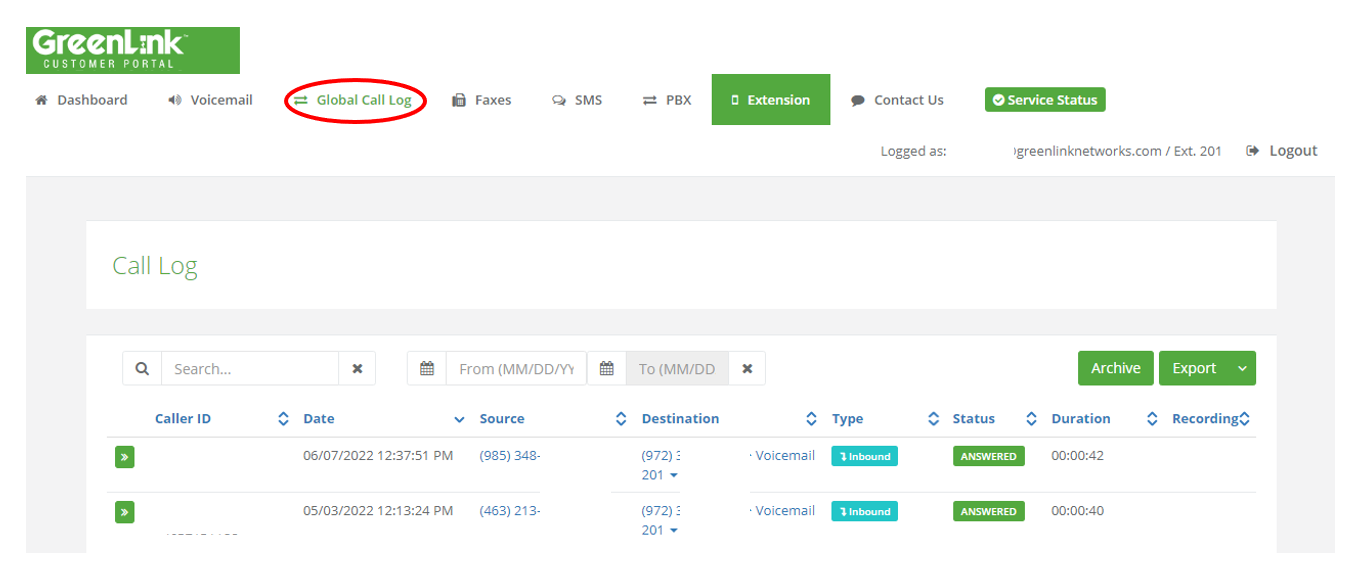 The Global Call Log is a Manager exclusive feature in the Customer Portal. If you are meant to have access to this feature but do not see the GLOBAL CALL LOG option listed when accessing the Customer Portal, send a support request to our service team at help@greenlinknetworks.com to get it enabled.