This is a guide to better understand what an incident status means based on its description on GreenLink's Service Status page.
GreenLink's new Service Status Page will allow easy incident tracking and follow up for all services provided in a quick, user-friendly format.
Definitions
Incident status:
Investigating: Customers are experiencing symptoms of a service issue and GreenLink is working to locate the root cause.
Identified: GreenLink has found the root cause of the incident and a fix is on the way.
Monitoring: GreenLink has fixed the issue and continues to monitor for symptoms until the issue completely subsides.
Resolved: The issue has been resolved. All services impacted are working as expected.

Affected Service statuses:
Operational: The service is fully functional.
Under Maintenance: The service is being worked on currently. This could be routine maintenance or a result of a necessary update.
Degraded Performance: The service is working with some delays. I.E. When sending a fax it normally takes around a minute to be sent or received, when there is a degraded performance fax might take 10 to 15 minutes to be sent or received. The service is still functional with delays.
Partial Outage: A subset of customers is affected but others remain fully operational.
Major Outage: A service is completely unavailable/hard down for all customers.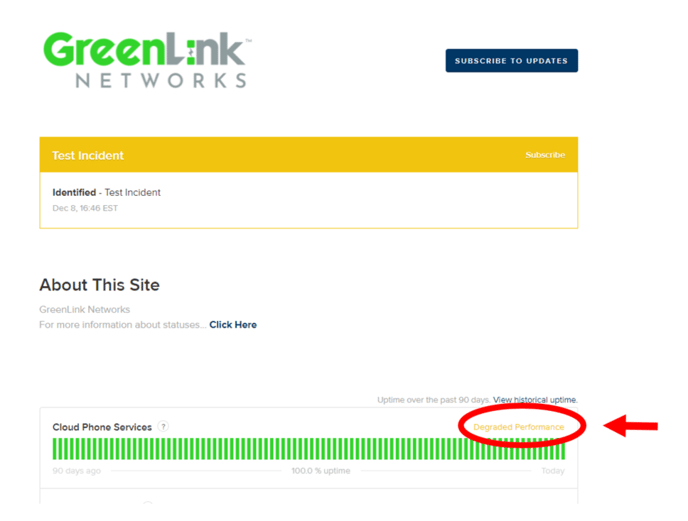 Subscribe for Service Status Updates
If you reported an issue/incident and you wish to receive service status notifications, do the following:
Click on the "Subscribe" option on the Incident you wish to receive notifications.
Enter your email address and click the "SUBSCRIBE TO INCIDENT" button.
You will received an initial email confirming you subscribe successfully with the latest update.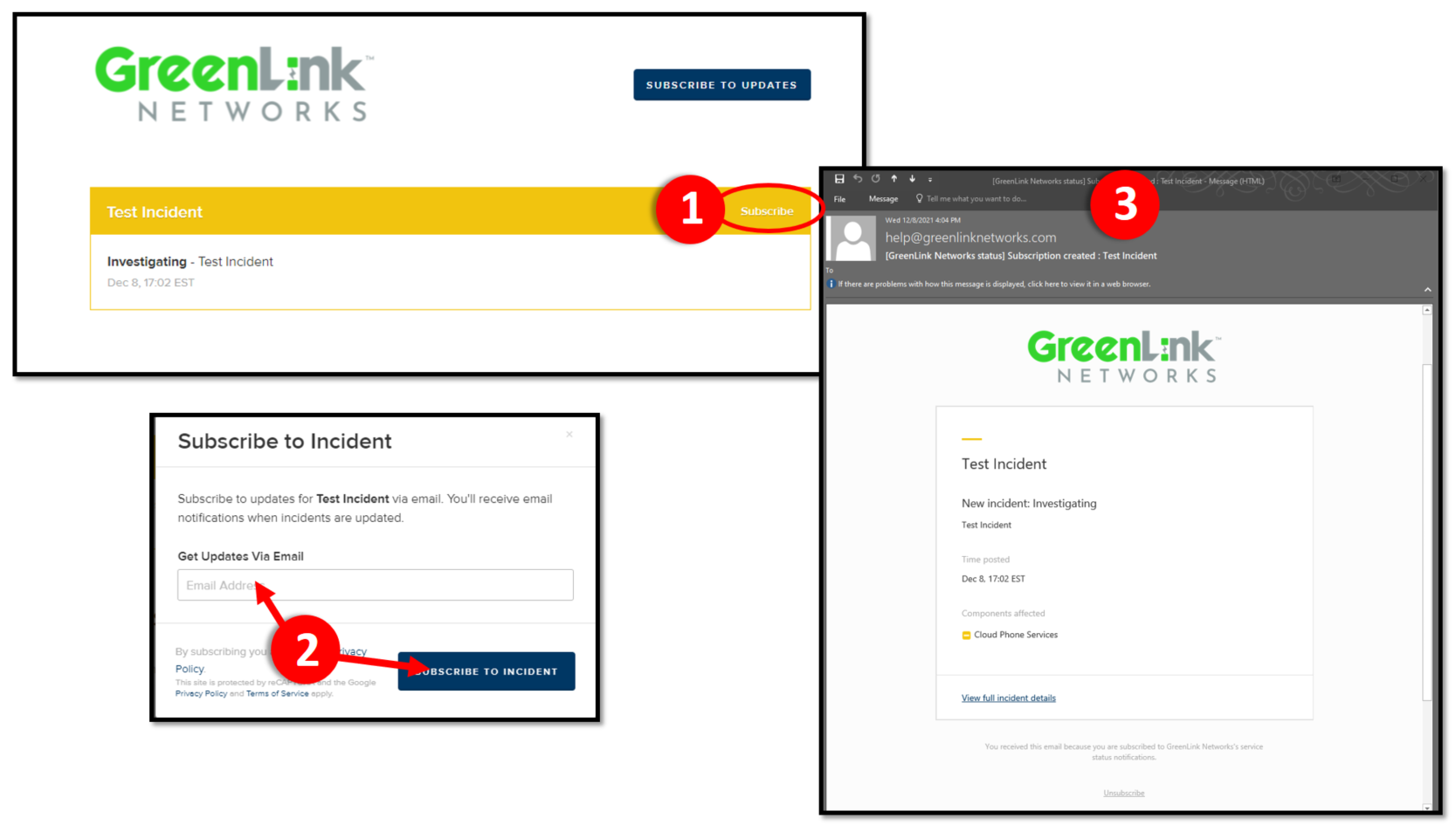 Once subscribed you will receive notifications on the incident status until a resolution is reached.
To view our new service status page, track live incident reports or review information about a historical of incidents reported in the last 90 days click on the link below: