This article covers the process of adding extensions and the information that GreenLink needs to place the order.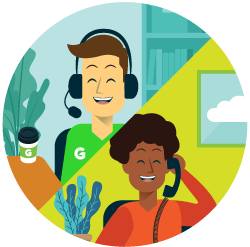 At this point, adding additional extensions needs to be done via a service ticket with GreenLink. The recommended method is by emailing help@greenlinknetworks.com. email.
The following information needs to be provided for new extensions to be added:
Extension Details
Term of the extension. Most customers add the same term as what they have on the account. Whether that is $32.99 for a month to month, $24.99 for yearly commitment, $19.99 for a 3-year commitment, or $19.99 for a 2-year commitment (non-profit only).
Equipment (if applicable): We need to know if you will be purchasing or renting equipment from GreenLink or bringing your own equipment. If you need new equipment, navigate to our equipment page, choose the make and model of the phone you would like, and let us know if you would like to purchase or rent the equipment.
In order to bring your own equipment, it must be listed on our hardware compatibility list, located on the equipment page under "Bring your own device". Note that there is a $35.00 one time fee for re-programing.
End-user details: Provide us with the Name, Email, desired extension number, and whether you would like voicemail to email setup.
Sample Request Email
GreenLink,
I need to add 2 additional extensions for our account, see details below.
Term/rate: Two extensions at the yearly rate of $24.99
Equipment: Yealink T53W (Purchased)
End-User Details:
Sam Johnson sam@spreesupplies.com Voicemail to email enabled.
Maria Robles maria@spreesupplies.com Voicemail to email enabled.
Extension #'s: Use the next extension available or if possible give them 107 and 108.
Direct dials (phone numbers): No direct dials needed.
Both of these users need to be added to the sales ring group.
Shipping info: Ship to our office (address on file)
Regards,
Mr. John Doe
Note: We might need to reach out to the authorized contact on the account in order to process this request. Adding an extension is adding to the contract.