This video provides an overview of the the new T46U, T43U as well as the new T33G and T31G that will be available soon.
---
Yealink has released two new lines of phones (please watch video), below is the upgrade path for each of the existing phones. For details on what phones are available, including part numbers and pricing, please visit our page and click on the Purchase & Rental options button.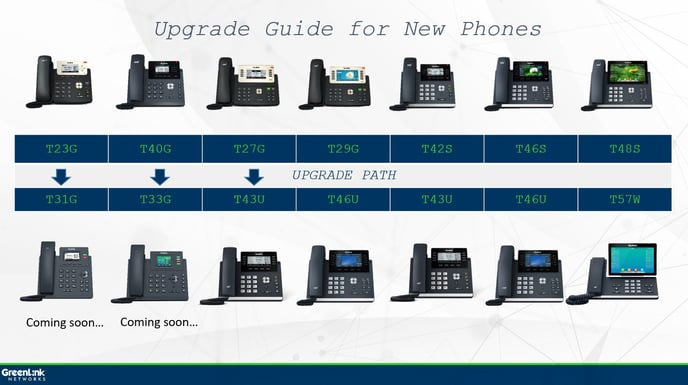 Note: As of July 2nd, 2021, the T33G and T31G have been approved by GreenLink and are available for purchase or rental.