A summary of frequently asked questions on the topic of porting.
What is porting?
The process of moving a telephone number or several telephone numbers, also referred to as DID, from one communication company to another is what we refer to as porting.
How long does porting take?
The average processing time for porting is 7-30 business days.
Is there a cost associated with porting?
We will move all existing numbers to the new account at no cost.
Benefits of porting your company's DID
Continuity for customers
Printed and digital company information stays the same
Ease of access in the transition from one service company to another
Porting step-by-step video:
What are porting rejections? What can be done to fix them?
Rejections happen when the information that we have to submit for a port request does not match the information in your current carrier's system. In some cases, we can work through the rejections on your behalf, but oftentimes because we are not authorized on the account, we will require your assistance when this happens.
What can be done to fix them?
In the flow chart below, you can find the 4 most common rejection scenarios in the porting process and the needed fix for each scenario.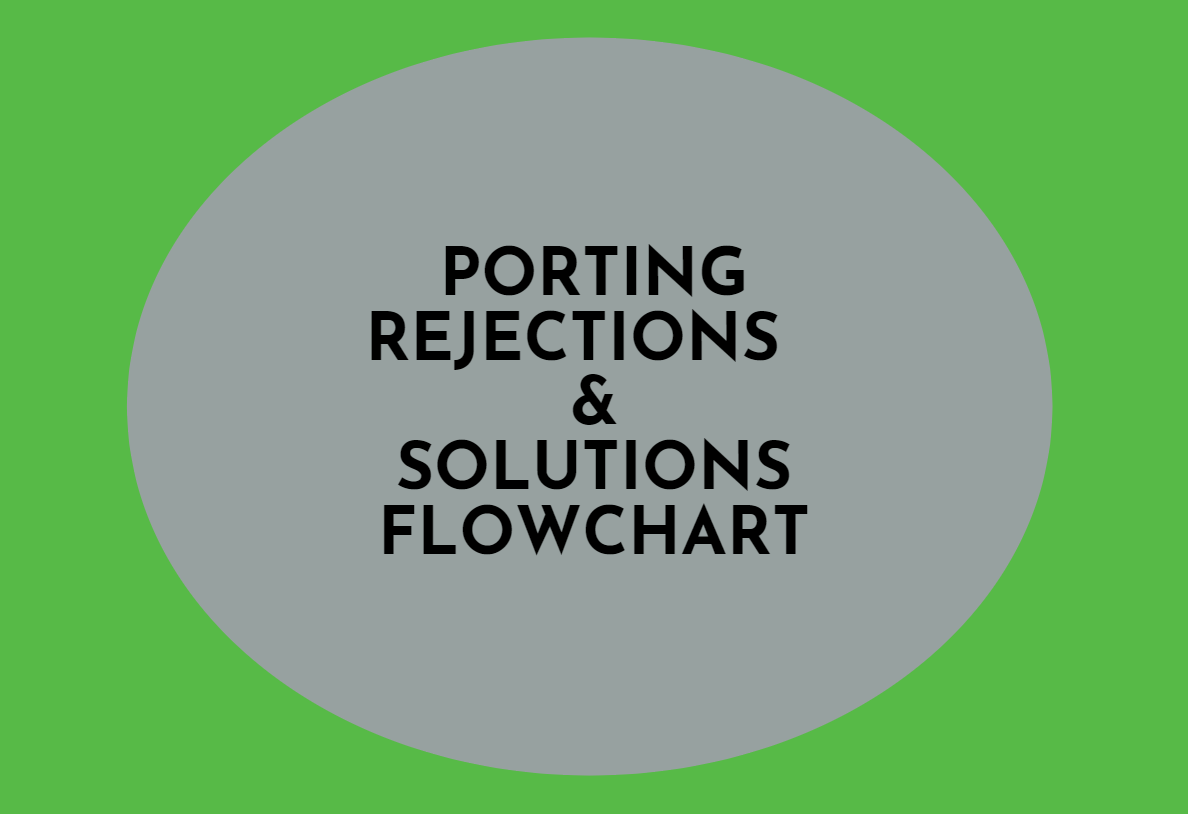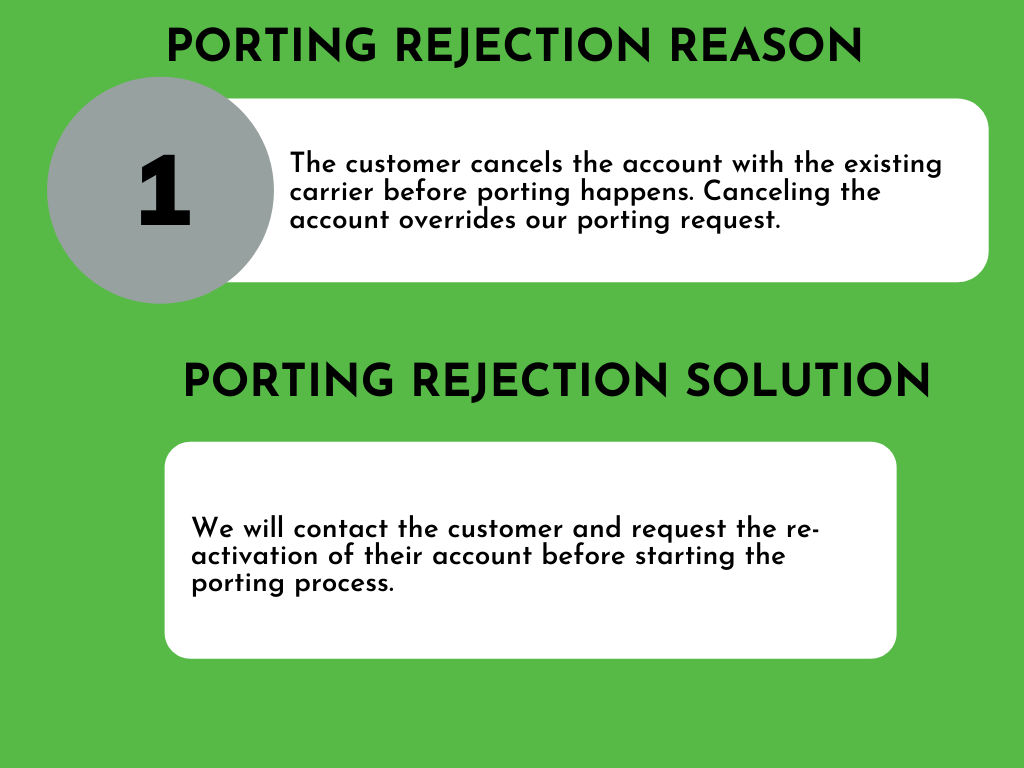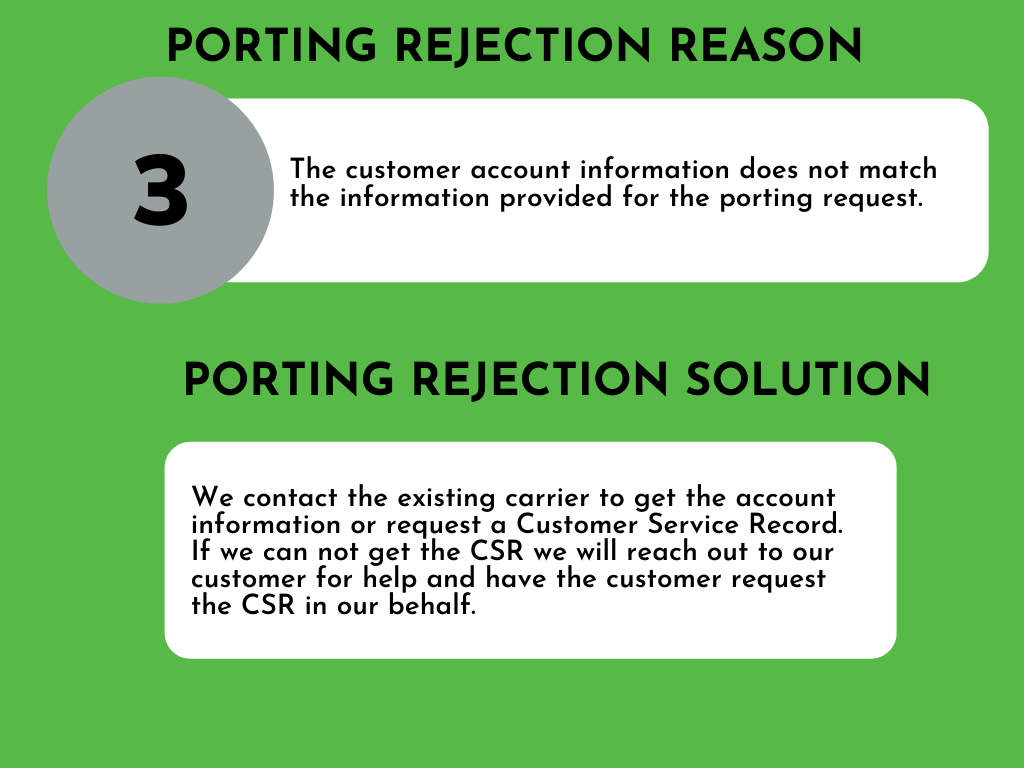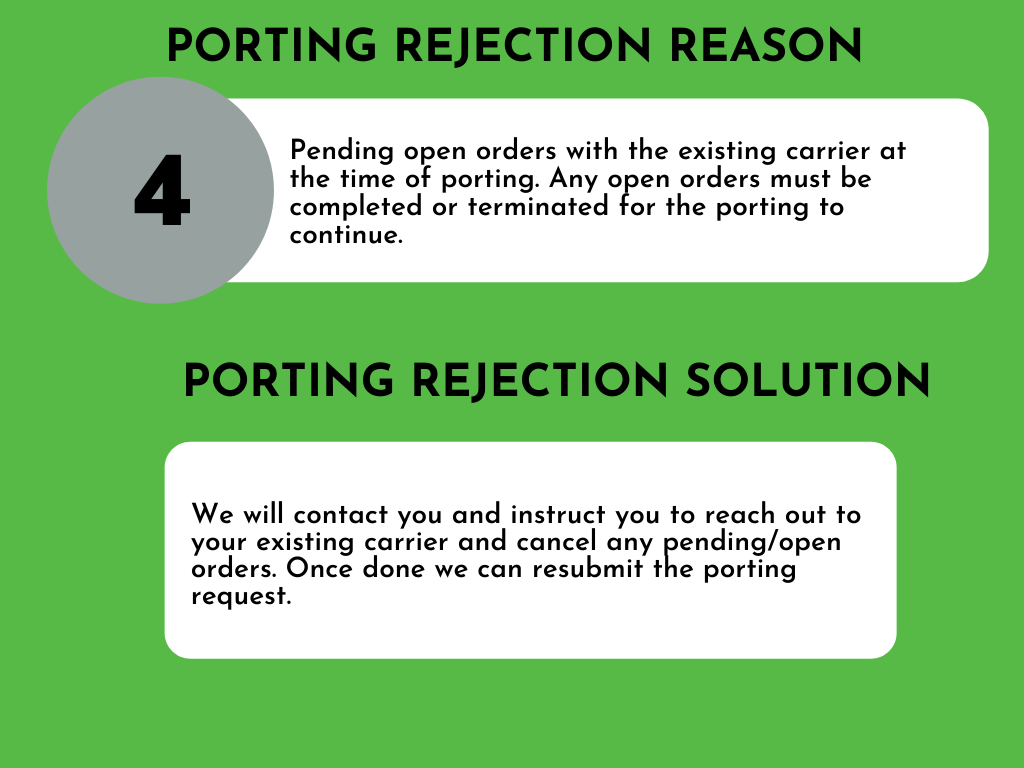 Note: *A CSR or Customer Service Record is a document that details all the ownership and legal attributes of a phone number.
What happens on the day your numbers port?
The porting process happens smoothly most of the time in a matter of minutes. Occasionally some situations might present themselves on the day of the port. When this happens, we will take additional steps to complete the port successfully.
Numbers can go into exception
If a change was made between the time we got approval to port and the actual port date, it could trigger a last-minute exception. If that happens, we create a ticket to our underlying carrier confirming that the port was not successful.
A translation issue occurs between our carrier and your current carrier when a number is ported but isn't fully transferred. You may be able to dial out but not receive calls. This is a high priority for us, and we create an escalation ticket to expedite the resolution if this happens.
We will work with you to reach out to your existing carrier to resolve/remove any recent changes that might have triggered the exception in the account. Once your current carrier confirms the changes have been reversed, we will update the ticket with our underlying carrier and proceed to complete the port.
Note: Normally, issues that arise with porting get resolved fairly quickly and we keep you updated throughout the day.